Contact
Email

Phone

304-293-1508

Room

3096A, HSC North, Floor 3

Address

PO Box 9142
1 Medical Center Drive
Morgantown, WV 26506-9142

Website
Positions
Assistant Professor
Department:

Classification:

Faculty
Publications
(* These authors contributed equally to this work)
Wilson, S.C., White, K.I., Zhou, Q., Pfuetzner, R.A., Choi, U.B., Sudhof, T.C., Brunger, A.T. "Structures of neurexophilin-neurexin complexes reveal a regulatory mechanism of alternative splicing." EMBO J. 2019 Sep 30:e101603.
Choi, U.B., Sanabria, H., Smirnova, T., Bowen, M.E., Weninger, K.R. "Spontaneous Switching among Conformational Ensembles in Intrinsically Disordered Proteins." Biomolecules. Mar 22;9(3). pii: E114
Brunger, A.T., Choi, U.B., Lai, Y., Leitz, J., White, K.I., Zhou, Q. "The pre-synaptic fusion machinery." Curr Opin Struct Biol. 2019 Feb:54:179-188
White, K.I.*, Zhao, M.*, Choi, U.B., Pfuetzner, R.A., Brunger, A.T. "NSF-coordinated SNARE disassembly through a conserved pore loop interaction." Elife. 2018 Sep 10;7 pii: e38888
Brunger, A.T., Leitz, J., Zhou, Q., Choi, U.B., Lai, Y. "Ca2+-Triggered Synaptic Vesicle Fusion Initiated by Release of Inhibition." Trends Cell Biol. 2018 Aug;28(8):631-645
Choi, U.B.*, Zhao, M.*, White, K.I., Zhou, Q., Pfuetzner, R.A., Brunger, A.T. "Single SNARE complex recycling by NSF." Elife. 2018 Jul 9;7 pii: e36497
Brunger, A.T., Choi, U.B., Lai, Y., Leitz, J., Zhou, Q. "Molecular Mechanisms of Fast Neurotramsitter Release." Annu Rev Biophys. 2018 May 20; 47:469-497
Lai, Y.*, Choi, U.B.*, Leitz J., Rhee H.J., Lee C., Altas B., Zhao, M., Pfuetzner, R.A., Wang, A.L., Brose N., Rhee J.S., Brunger, A.T. "Molecular Mechanisms of synaptic vesicle priming by Munc13 and Munc18." Neuron. 2017 Aug 2; 95(3):591-607.e10. Featured in Neuron Perspective and PNAS Journal Club
Wang, S.*, Choi, U.B.*, Gong, J.*, Yang, X., Li, Y., Wang, A.L., Yang, X., Brunger, A.T., Ma, C. "Conformational Change of Syntaxin Linker Region induced by Munc13s Initiates SNARE Complex Formation in Synaptic Exocytosis." EMBO J. 2017 Jan 30. pii: e201695775
Gong, J., Lai, Y., Li, X., Wang, M., Leitz, J., Hu, Y., Zhang, Y., Choi, U.B., Cipriano, D.J., Pfuetzner, R.A., Sudhof, T.C., Yang, X., Brunger, A.T., Diao, J., "The C-terminal domain of mammalian complexin-1 localizes to highly curved membranes." Proc Natl Acad Sci. 2016 Nov 22;113(47):E7590-E7599.
Lai, Y., Choi, U.B., Zhang, Y., Zhao, M., Pfuetzner, R.A., Wang, A.L., Diao, J., Brunger, A.T. "N-terminal domain of complexin independently activates calcium-triggered fusion." Proc Natl Acad Sci. 2016 Aug 9;113(32):e4698-707
Choi, U.B., Zhao, M., Zhang, Y., Lai, Y., Brunger, A.T. "Complexin induces a conformational change at the membrane-proximal C-terminal end of the SNARE complex." Elife. 2016 Jun 2;5 pii: e16886
Zhou, Q., Lai, Y., Bacaj, T., Zhao, M., Lyubimov, A.Y., Uervirojnangkoorn, M., Zeldin, O.B., Brewster, A.S., Sauter, N.K., Cohen, A.E., Soltis, S.M., Alonso-Mori, R., Chollet, M., Lemke, HT., Pfuetzner, R.A., Choi, U.B., Weis, W.I., Diao, J., Südhof, T.C., Brunger , A.T. "Architecture of the synaptotagmin-SNARE machinery for neuronal exocytosis." Nature. 2015 Sep 3;525(7567):62-7
Zhang, Y., Diao, J., Colbert, K.N., Lai, Y., Pfuetzner, R.A., Padolina, M.S., Vivona, S., Ressl, S., Cipriano, D.J., Choi, U.B., Shah, N., Weis, W.I., Brunger, A.T. "Munc18a does not alter fusion rates mediated by neuronal SNAREs, synaptotagmin, and complexin." J Biol Chem. 2015 Apr 17;290(16):10518-34
McCann, J.J.*, Choi, U.B.*, Bowen, M.E. "Reconstitution of multivalent PDZ domain binding to the scaffold protein PSD-95 reveals ternary-complex specificity of combinatorial inhibition." Structure. 2014 Oct 7;22(10):1458-66.
Choi, U.B., Kazi R., Stenzoski N., Wollmuth L.P., Uversky V.N., Bowen M.E. "Modulating the Intrinsic disorder in the cytoplasmic domain alters the biological activity of the N-methyl-D -aspartate-sensitive glutamate receptor." J Biol Chem. 2013 Aug 2;288(31):22506-15.
Choi, U.B., Weninger, K., Bowen, M.E. "Immobilization of proteins for single-molecule fluorescence resonance energy transfer measurements of conformation and dynamics." Methods Mol Biol. 2012;896:3-20
Choi, U.B., Xiao, S., Wollmuth, L.P., Bowen, M.E. "Effect of Src Kinase phosphorylation on disordered C-terminal domain of N-methyl-D-aspartic acid (NMDA) receptor subunit GluN2B protein." J Biol Chem. 2011 Aug 26;286(34):29904-12. Rated Must Read in Faculty of 1000 http://f1000.com/11732960
Choi, U.B., Bowen, M.E., Weninger, K. "Beyond the Random Coil: Stochastic Conformational Switching in Intrinsically Disordered Proteins." Structure. 2011 Apr 13;19(4):566-76 . Selected by the editors as Featured Article
McCann, J.J., Choi, U.B., Zheng, L., Weninger, K., Bowen, M.E. "Optimizing methods to recover absolute FRET efficiency from immobilized single molecules." Biophys J. 2010 Aug 4;99(3):961-70.
Choi, U. B., Vrljic, M., Strop, P., Chu, S., Brunger, A. T., Weninger, K. "Single molecule FRET derived model of the synaptotagmin 1 – SNARE fusion complex." Nat Struct Mol Biol. 2010 Mar;17(3):318-24. Selected by the editors as Featured Article
Weninger, K., Bowen, M.E., Choi, U.B., Chu, S., Brunger, A.T. "Accessory proteins stabilize the acceptor complex for Synaptobrevin, the 1:1 Syntaxin/SNAP-25 complex." Structure 2008 Feb 12; 16(2): 308-320. Selected by the editors as Featured Article
Grants and Research
Single molecule biophysics of protein dynamics
Proteins govern a vast number of processes inside the cell, making them central to cellular function. Although high-resolution atomic structures are known for many proteins, relating a single static structure to its function is difficult. Many proteins are dynamic, changing shape thus affecting the function of the molecule. Therefore, it is important to develop methods to watch proteins in action, which requires monitoring protein motions in real time on biologically relevant timescales (sub-milliseconds to minutes). The application of fluorescence at the single-molecule level has been a landmark achievement as molecular heterogeneity, transient intermediates, rare events, and the sequence of events can be detected. Additionally, single-molecule fluorescence resonance energy transfer (smFRET) can be used as a spectroscopic ruler due to the distance dependence of energy transfer near 2–8 nm that is relevant to motions of many biological macromolecules.
Protein Quality Control—Mechanistic role of p97
Also known as VCP (Valosin-Containing Protein, Cdc48p in yeast), p97 is a member of the superfamily of AAA+ ATPase, and its central role in protein quality control makes it an attractive target for cancer drug development. Malfunction of p97 is associated with various aggregation diseases including neurodegenerative diseases such as Alzheimer's and Parkinson's disease. At the molecular level, p97 is involved in the segregation of protein complexes, membrane fusion, endoplasmic reticulum associated protein degradation (ERAD) and activation of membrane-bound transcription factors. Although extensively studied, the molecular mechanisms underlying p97 function are still not fully understood. p97 has a homohexameric double ring structure consisting of an N-terminal domain (NTD) followed by two ATPase domains, D1 and D2, and an unstructured C-terminal tail (Figure 1). Structures of full-length p97 bound to different nucleotides and inhibitors have been determined. Considering the striking asymmetric features of NSF, which is the closest homologue to p97, it is likely that p97 will undergo large conformational changes upon ATP hydrolysis when bound to cofactors and substrates, making it difficult for traditional techniques to capture all the critical states. My ultimate goal is to use single molecule fluorescence approaches to investigate the hidden conformational intermediates both in vitro and in live cells to understand the different biological pathways leading to distinct cellular responses. This investigation will provide mechanistic insight into cancer related research and therapeutic design for drug development.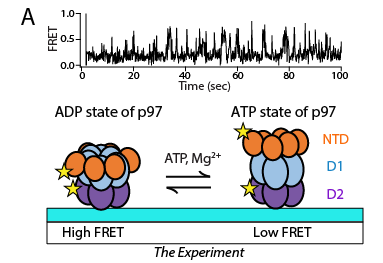 Figure 1. Conformational dynamics of the NTD domain of p97
Neuroscience—SNARE complex assembly and disassembly by NSF
Neuronal SNARE (soluble N-ethylmaleimide sensitive factor protein receptor) complex assembly is an essential step in neurotransmitter release. SNARE proteins control membrane fusion. SNAREs from the target membrane and the opposing vesicle membrane form a ternary SNARE complex to bring the two membranes into close proximity, allowing fusion and subsequent cargo delivery to occur. Munc13, a brain specific protein crucial for synaptic vesicle priming, cooperates with Munc18 to ensure proper assembly of the ternary SNARE complex. Simple addition of SNARE proteins could lead to mixtures of proper and improper configurations. Eliminating the improper SNARE complexes results in a dramatic increase in Ca2+-triggered fusion efficiency and Ca2+-sensitivity. After fusion, SNAREs are disassembled by NSF (a AAA+ ATPase) and αSNAP (soluble NSF attachment protein) into individual SNARE proteins, allowing reuse of the SNARE proteins for another round of fusion. By observing proteins at work at the single molecule level, we discovered co-factors (in particular, complexin) that inhibit disassembly of the trans SNARE complex by NSF until fusion has occurred. Furthermore, NSF is able to disassemble improperly assembled or misfolded SNARE complexes, thus acting as a protein quality control mechanism for efficient membrane fusion (Figure 2).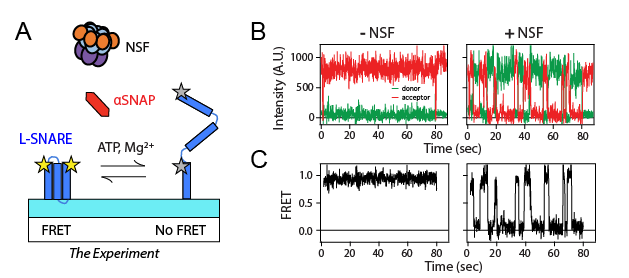 Figure 2. Single-molecule AAA+ ATPase activity assay
Intrinsically disordered proteins (IDPs)
Intrinsically disordered proteins (IDPs) lack the stable folded state, which is a central element in the classical structure-function paradigm. Nonetheless, IDPs, and proteins containing intrinsically disordered regions (IDRs), are now understood to play essential roles in cell signaling pathways and regulatory networks. IDPs behave similarly to chemically denatured random coils. An exception to this general rule is the cytoplasmic domain of NMDA-sensitive glutamate receptor: It possesses conformational dynamics in that it switches its structure every second, despite appearing completely disordered in other measurements. Moreover, the conformation changes with phosphorylation and in the presence of calcium, both of which are known modulators of the receptor. By reconstituting post synaptic proteins we developed single molecule assays to monitor the scaffold activity of PSD-95 recruiting diffusing proteins to surface-tethered receptors, which showed unique concentration dependence (Figure 3). At low scaffold concentration, the rate of association of PSD-95 recruiting freely diffusing proteins to the surface-tethered receptors increased. At scaffold concentration above an optimal PSD-95 concentration, the components bound to its own scaffold inhibiting co-occupancy on the same scaffold. Therefore, tilting the scaffolding curves may lead to different responses in signaling and to controlling the efficiency of signal transduction by maintaining the optimal scaffold concentration.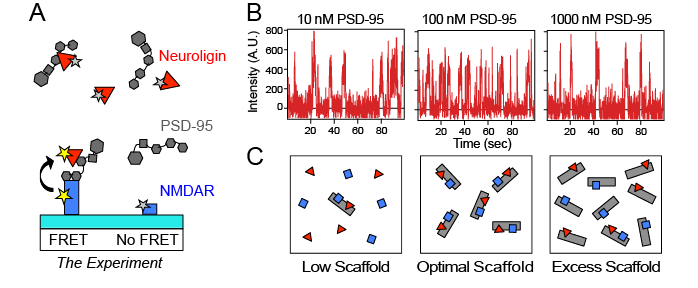 Figure 3. Single-molecule Scaffold Activity Assay